OUT NOW: Creator Doctus Constellation
We are proud to announce the two new publications which are the outcome of the Creator Doctus (CrD) Project, a 3-year programme of experimentation, debates, international meetings and workshop with academics, representatives of the arts professions, supervisors, PhD candidates and artists.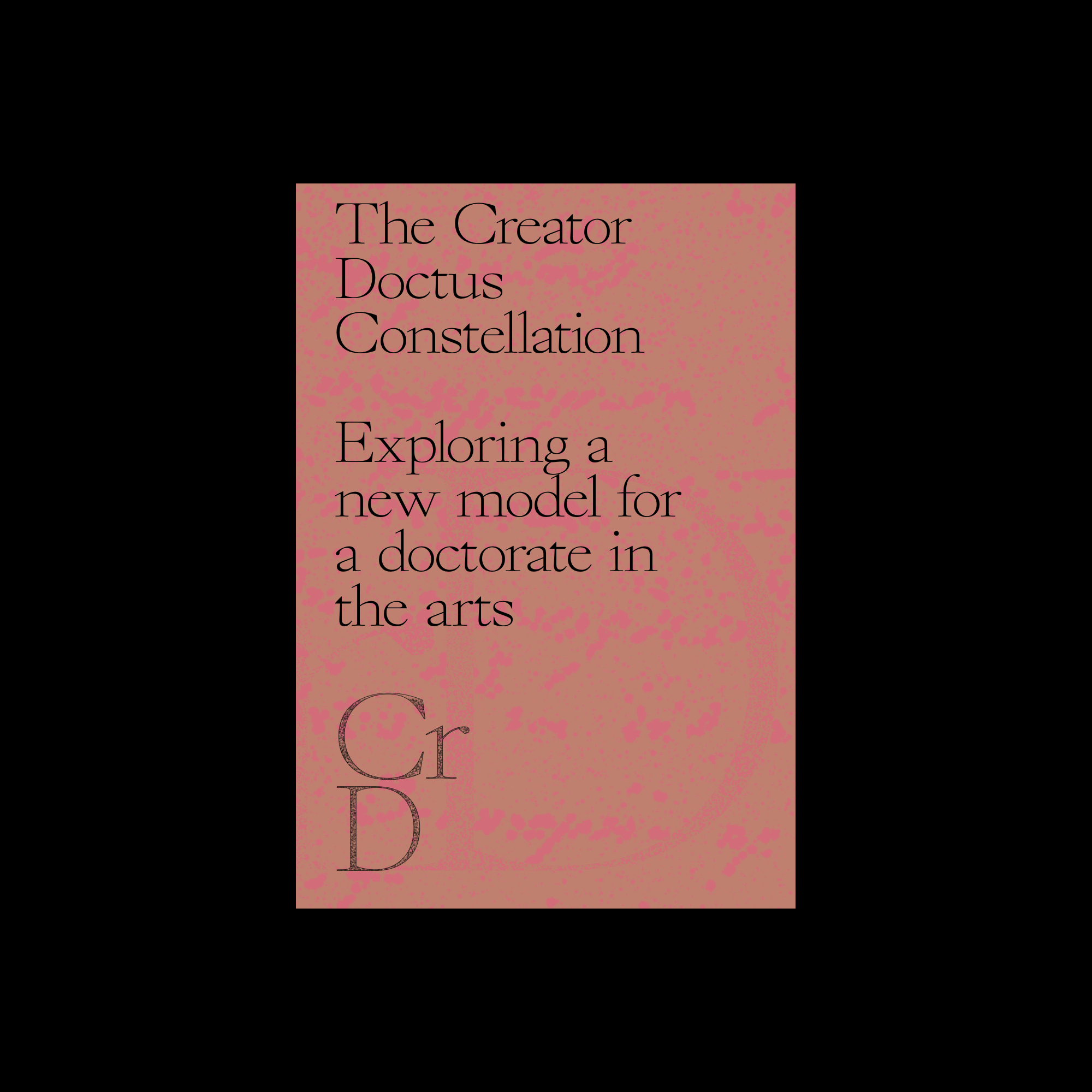 The Creator Doctus Constellation: Exploring a New Model for a Doctorate in the Arts' offers a new perspective on 3rd Cycle (PhD-level) research by artists. Plus, as an insert to this book, you will also find 'A framework of good practices for 3rd cycle doctoral awards in the creative and performing arts and design sector'.  Both publications aim to help Higher Arts Education Institutions in all countries signed up to the Bologna Declaration to be able to independently enter into the 3rd Cycle level with an award recognised at the same level of, and equivalent to, PhD. Also, it provides national agencies with a starting point for accrediting these 3rd cycle programmes.
Both the Book and the Framework are available to download for free:
The Creator Doctus Constellation
Framework for 3rd cycle doctoral awards
If you wish to order copies, please get in touch with christie [.] bakker [@] rietveld academie [.] nl.