Jane Jin Kaisen
Jane Jin Kaisen's (Jeju Island, South Korea) 'Community of Parting' is a reframing of the Korean shamanic myth of Princess Bari, who was abandoned at birth for being born a girl and becomes the goddess who mediates the threshold of the living and the dead. It includes the stories of South Korean, North Korean, and diasporic women while they negotiate gender biases, colonialism, modernity, and war. Kaisen relates the princess to the contemporary female shamans who gather the living, the dead, and the spirits. The artist uses similar rituals to call on us to  witness the radical ruptures and unfinished narratives in historyhistories.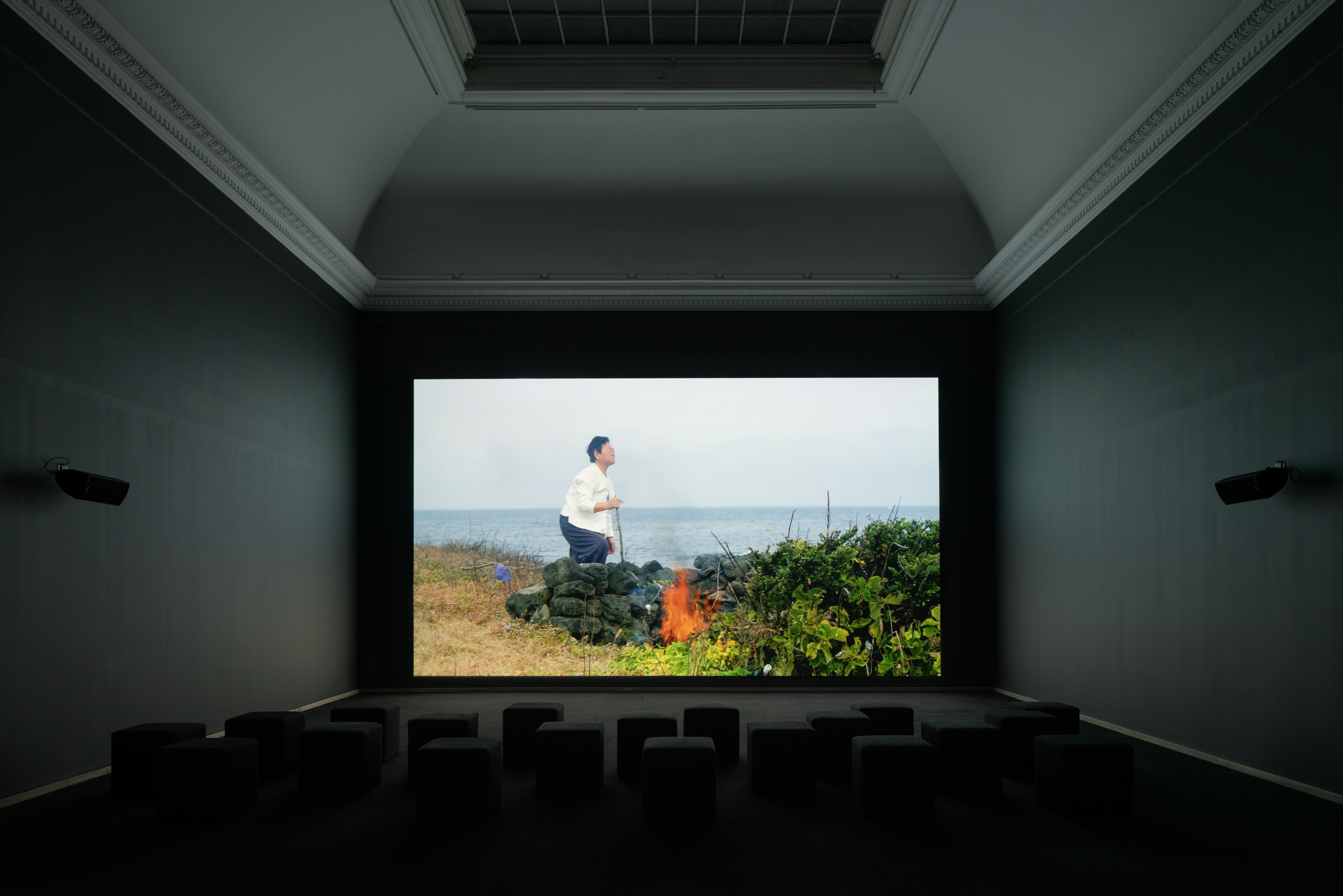 Jane Jin Kaisen, 'Community of Parting', 2019. Film, 72.13 min. Installation photo Kunsthal Charlottenburg, David Stjernholm.
Kaisen is an artist and Professor at the School of Media Arts at the Royal Danish Academy of Fine Arts. She holds a PhD in artistic research from the University of Copenhagen. Kaisen represented Korea at the 58th Venice in 2019 and was awarded "Exhibition of the Year 2020" by AICA – International Association of Art Critics, Denmark for her exhibition 'Community of Parting' at Kunsthal Charlottenborg. She has participated in the bienniales of Liverpool, Gwangju, Anren, Jeju, among others. Other recent exhibitions include 'Community of Parting' at Art Sonje Center; 'Of Specters or Returns' at Gallery damdam; 'Frequencies of Tradition' at Times Museum Guangzhou; 'A Mechanism Capable of Changing Itself' at Forum Expanded, the 68th Berlin International Film Festival; '2 or 3 Tigers' at Haus der Kulturen der Welt in Germany; 'Asian Diva: The Muse and the Monster', Buk Seoul Museum of Art; 'Art Spectrum 2016' at the Leeum Samsung Museum of Art and 'Interrupted Survey: Fractured Modern Mythologies' at Asia Culture Center.
Related links