Joan Ayrton
Joan Ayrton's (Switzerland) work questions issues of the gaze and representation. Her current research focuses on the mineral world and geology as a way to understand shifts in consciousness. She is interested in the slowness of geological time in relation to human life, and the way scientific metaphors and images are used to express the instability of the contemporary moment. Her video connects the moment of an analogue image being developed with the view of cliffs coming into appearance from the shore, reflecting on the influence rapid technological change has on our perception.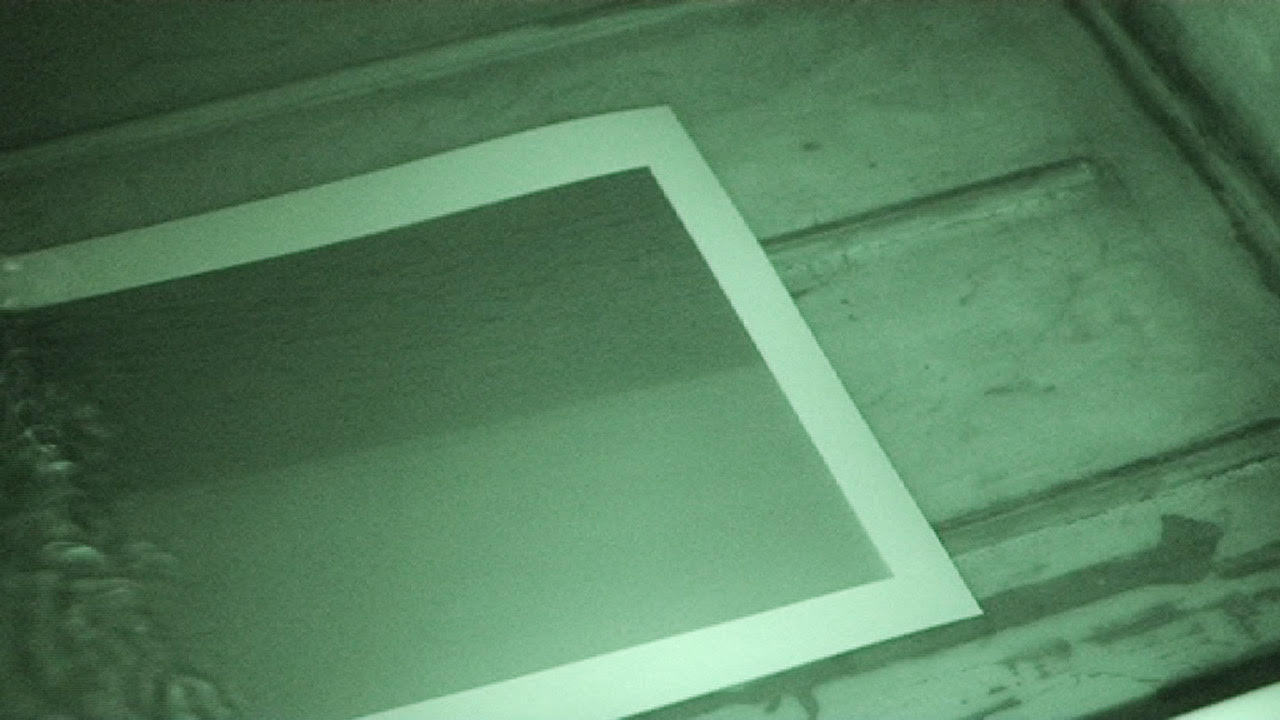 Joan Ayrton, 'Infra-red' (still), 2014. Video, 14.20 min.
In 2012, a grant from the Centre national des arts plastiques (CNAP) enabled Ayrton to develop her research in Iceland. In 2014, she curated the exhibition Glissements de terrain, cartographie, pensée, paysage at the gallery la BOX in Bourges. In 2018, she initiated a series of screenings and meetings on the mineral landscape at the Beaux-arts de Paris as part of the cultural program. In 2020, she was awarded a state grant (Drac) for the production of a film that will be made in Japan in 2022. Ayrton teaches at the Villa Arson (Nice) and is presently undergoing a practice based PHD at the Paris Seine Graduate School (ENSAPC Cergy) on Geology, Psychedelism and the Anthopocene. She is represented by the Florence Loewy gallery in Paris where a solo exhibition, There is a crack in everything, took place in January 2021.
Related links