Creator Doctus: Documentation Yael Davids & start of the second trajectory with Femke Herregraven
On 28th of September 2020 Yael Davids publicly defended her research concluding the first Creator Doctus (CrD) trajectory. She was awarded the first CrD degree!
The focus of Yael Davids' research A Daily Practice is on somatic learning and consists of three phases. The research, supervised by the Van Abbemuseum and the Gerrit Rietveld Academie, is inspired by the work of Dr. Moshé Feldenkrais. Feldenkrais developed a method for people to change bodily habits from within. This method has played an important role in Davids' artistic practice in the last years.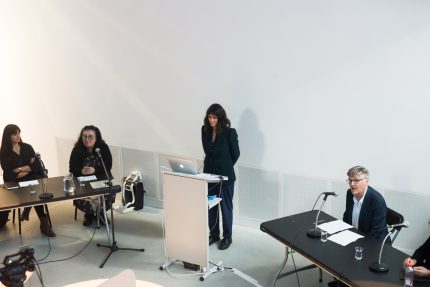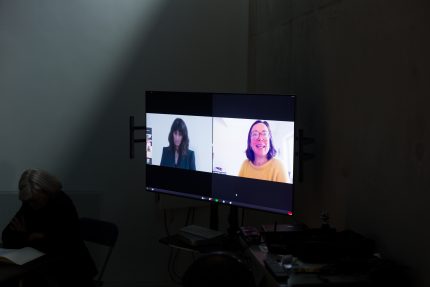 You can view the recording of the live-stream via this link and read more about the trajectory on the website of Creator Doctus.
SECOND TRAJECTORY: FEMKE HERREGRAVEN
The second CrD trajectory started in January 2020 and involves a partnership between Sandberg Instituut and Waag in Amsterdam. Femke Herregraven has been selected for this pilot with her research project 'The Evacuated'. The trajectory will be supervised by Chris Julien on behalf of Waag, an institute that operates at the intersection of science, technology and the arts, and Flavia Dzodan, senior researcher and writer, on behalf of Sandberg Instituut.
The co-funding for this second pilot is provided by